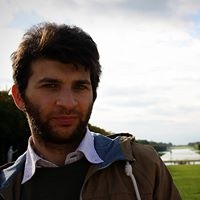 Contact:
Centro de Matemática
Universidade de Coimbra
Apartado 3008, 3001-501 Coimbra,
PORTUGAL
Coimbra


E-mail:
Url: http://pt.linkedin.com/in/dimitri-chikhladze
Observations: Postdoctoral fellow of FCT at CMUC from March 2012 till February 2015. Postdoctoral fellow of project IF/00016/2013 (FCT) at CMUC from April 2015 till March 2016. Now: Computer Vision / Machine Learning Engineer, Hitachi Consulting, Lisboa.