<Theme details>

Universidade de Verão 2019
2019-05-31
The Summer University 2019, promoted by the University of Coimbra (UC), will take place from the 21st to the 26th of July. This is an event for high school students. Throughout the event, they will have the opportunity to participate in scientific, pedagogic and cultural activities that will show...


CMUC Newsletter 01-2019
2019-05-31
Read the new issue of CMUC newsletter here....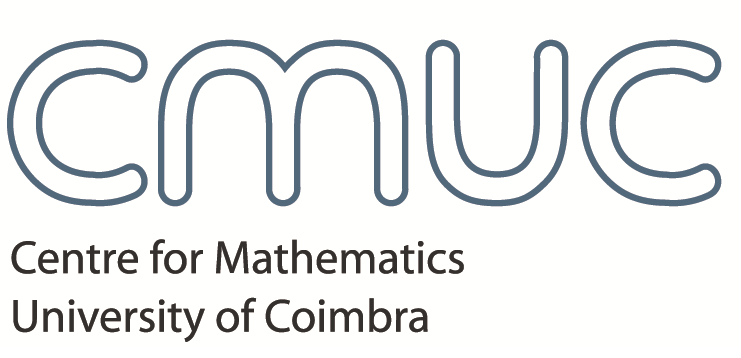 CMUC ranked "Excellent" among R&D Units in Portugal
2019-06-25
The Centre for Mathematics of the University of Coimbra was ranked with "Excellent", the best possible mark, in the recent evaluation of R&D Units by the Portuguese Foundation for Science and Technology (FCT). The evaluation was made by an international panel of Mathematicians. Only...


Assistant Professor position
2019-06-29
An international tender for a position of Assistant Professor in the field of Mathematics at the Faculty of Sciences and Technology of the University of Coimbra is open. More information: https://www.uc.pt/drh/rm/pconcursais/pessoal_docente/A_decorrer/fct/P053-19-7729 ...