<Theme details>

Universidade de Verão 2019
2019-04-08
The Summer University 2019, promoted by the University of Coimbra (UC), will take place from the 21st to the 26th of July. This is an event for high school students. Throughout the event, they will have the opportunity to participate in scientific, pedagogic and cultural activities that will show...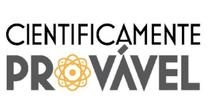 Programa Cientificamente Provável
2019-04-09
CMUC, in partnership with the Mathematics Library of the UC, joined the "Cientificamente Provável" Program, an initiative of the State Secretariat of Education through the School Libraries Network and the State Secretariat for Science, Technology and Higher Education. The...

CMUC Newsletter 01-2019
2019-04-09
Read the new issue of CMUC newsletter here....